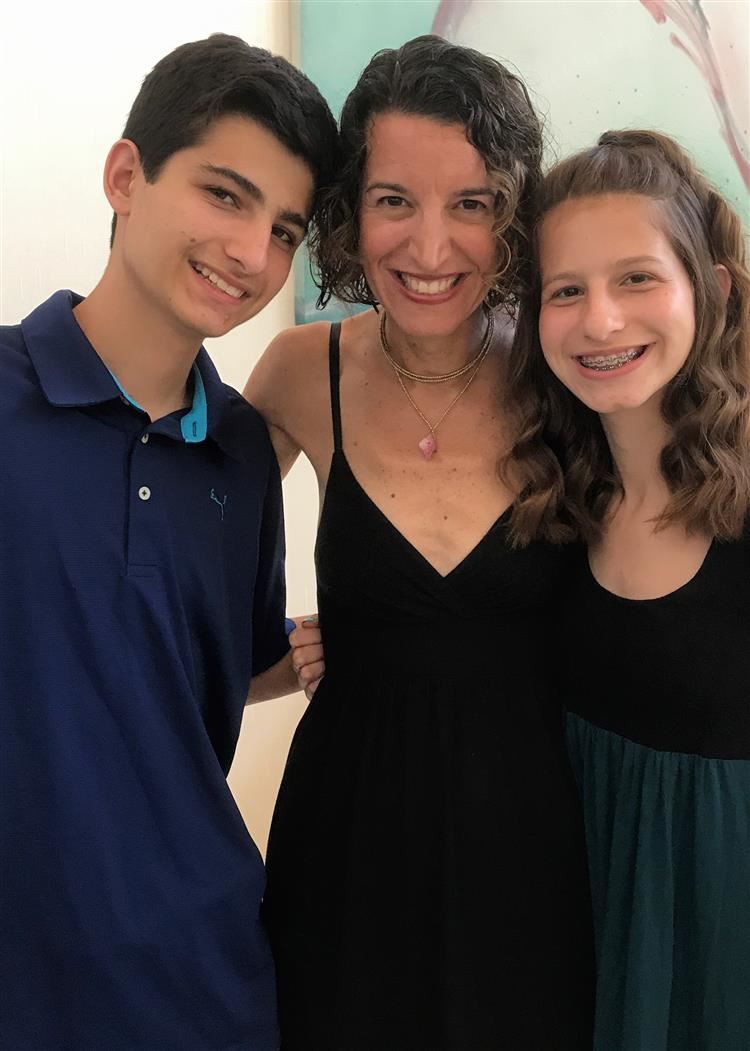 Phone: (314) 854-6452
Email:
Degrees and Certifications:
M.A. in Teaching and Curriculum, Harvard UniversityB.A. in English and Psychology, University of Michigan-AnnArborCertifications:7-12 English
Debra Baker

Introducing Ms. Debra Solomon Baker...

This will be my 26th year teaching at Wydown! I have two children, Max, who went to Ladue (!) and just graduated with a degree in Journalism from Mizzou, and Sarah, who is a junior at Davidson College in North Carolina. Max freelances for the Kansas City Star newspaper and, since he works remotely, is moving to Chicago. This semester, Sarah is studying Positive Psychology in Copenhagen.

This summer, I kayaked in southern Portugal and walked a million miles through Lisbon. This was a mom-daughter trip.

I am a writer, a runner, a crossword enthusiast, and a Danish-language learner. However, most important of all, I try to be a careful listener and a good daughter, sister, mother, and friend. This fall, I will have the honor of presenting at AMLE, the national middle school convention, in Orlando. This will be my sixth time presenting at national conferences.

To appreciate the beauty and power of language. To feel the oppression of others and to learn from it. To travel to other time periods and to other places. To learn about the global community. To debate. To imagine. To see those who stand up for other human beings. To understand why they choose to do that. To write clearly and with passion. To think. To know the power of words. To create. To laugh. To make mistakes. To accept challenges. To practice kindness. To revise. To speak clearly and forcefully. To learn from each other. To listen to and hear the viewpoints of others. To reflect. To learn and learn and learn.


I plan to do all of these along with you during this year in 8th grade Literacy. I cannot wait to be your teacher, and I cannot wait for all of the things that I know you will teach me this year. I believe that each one of you can be successful this year, and promise to do everything that I can to see that that happens. :) Ms. Baker




For more information about the other 8-E teachers, please visit our team website. Thank you.
Last Modified on August 23, 2022