Phone: (314) 854-6452
Email:
Degrees and Certifications:
M.A. in Teaching and Curriculum, Harvard UniversityB.A. in English and Psychology, University of Michigan-AnnArborCertifications:7-12 English
Deb Baker

Introducing Ms. Debra Solomon Baker...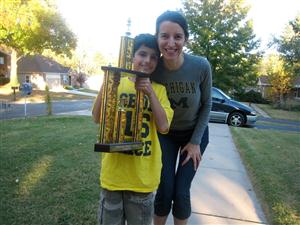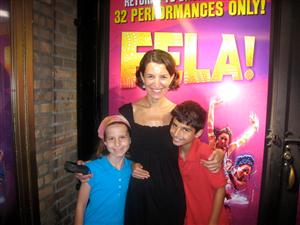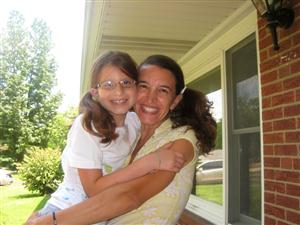 This will be my 23rd year teaching at Wydown! I have two children, Max, who went to Ladue (!) and is now a sophomore in the Journalism School at Mizzou, and Sarah, who is in twelfth grade at CHS. Max is a Cardinals fanatic and was the online editor of his school newspaper. Sarah is the president of Best Buddies, which plans fun activities to integrate students who have disabilities. I also have another "child." Hooch is a black lab/bassett hound. We rescued Hooch from behind the bars at the APA. He loves me best. :)

My favorite "adult" book that I read this summer was called Where the Crawdads Sing by Delia Owens. My favorite young adult book that I read this summer was called The Border by Steve Schafer, which is about four Mexican youth who are trying to cross the border into America. For the past several summers, I helped to plan and then volunteered at a camp for refugees at the International Institute of Saint Louis.
This summer, I traveled to Ecuador with some students on this team. While there, I worked on my Spanish, held an alpaca, tasted guinea pig (!), and hiked on the tallest volcano in the country.

To appreciate the beauty and power of language. To feel the oppression of others and to learn from it. To travel to other time periods and to other places. To learn about the global community. To debate. To imagine. To see those who stand up for other human beings. To understand why they choose to do that. To write clearly and with passion. To think. To know the power of words. To create. To laugh. To make mistakes. To accept challenges. To practice kindness. To revise. To speak clearly and forcefully. To learn from each other. To listen to and hear the viewpoints of others. To reflect. To learn and learn and learn.

I plan to do all of these along with you during this year in 8th grade Literacy. I cannot wait to be your teacher, and I cannot wait for all of the things that I know you will teach me this year. I believe that each one of you can be successful this year, and promise to do everything that I can to see that that happens. :) Ms. Baker
For homework listings, and for more information about the other 8-E teachers, please visit our team website. Thank you.
Last Modified on August 11, 2019