Return to Headlines
John Brazeal Appointed Interim CFO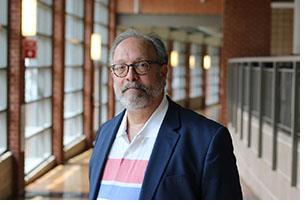 The School District of Clayton has appointed John Brazeal to serve as interim Chief Financial Officer for the 2022-2023 school year. Superintendent Dr. Nisha Patel announced the appointment and also explained that the District would be re-opening its search for a new CFO and recruiting a new pool of candidates next school year.
"Selecting an individual who will serve in a key role on our leadership team and be responsible for the financial stewardship of this District is a responsibility I take very seriously," explained Patel. "Our process to select administrators is intentional and thorough and includes feedback from staff, parents, community members and other administrators. After working through a process that brought three finalists forward for interviews and reflecting on all of the feedback we received, we feel that re-opening our search is the best next step for the District."
Brazeal, who will be leaving retirement to serve as Clayton's Interim CFO, has more than 15 years experience as a CFO in St. Louis area school districts.
"I have great respect for John and I am 100% confident in his abilities as a CFO," said Patel. "I know he will be a great addition to our team while we continue our search for a permanent replacement."
When he retired in 2020, Brazeal had been the CFO in the Fox School District for six years. Prior to that, he served in a similar role with the Affton School District for nine years. Before starting work in public education, Brazeal worked for the City of Arnold for 24 years, serving as CFO before transitioning to the role of city administrator.
"I am excited to be joining the talented team at the School District of Clayton, if only on an interim basis," said Brazeal. "My focus as a CFO has always been to ensure a school district's financial resources are aligned to help achieve intended goals. I believe that public education must be about creating opportunities for learning and outcomes that are intended to improve people's lives."
Brazeal will officially start as Interim CFO on July 1. Last month, Mary Jo Gruber, the District's current CFO, accepted an offer to be the CFO of the Pattonville School District starting with the 2022-2023 school year.