Return to Headlines
CHS Appoints New Assistant Principal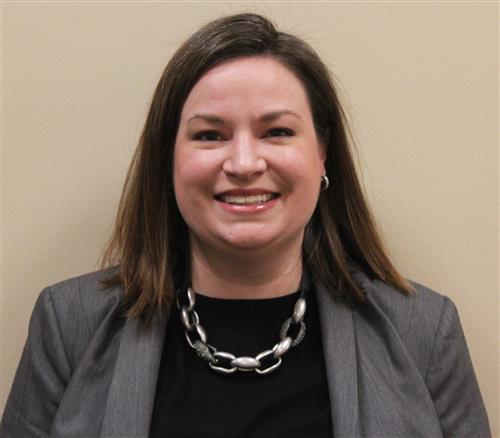 Dr. Janelle Danskey has been appointed to serve as the assistant principal at Clayton High School (CHS). She will be the grade-level principal for the sophomores and seniors while also focusing on professional development and teacher evaluation within the building. Danskey replaces Stacy Felps, who is returning to the classroom after serving as Instructional Coordinator at CHS for the last three years.
"We are excited to add Dr. Danskey to the CHS administrative team," noted CHS Principal Dr. Dan Gutchewsky. "Her 13 years of experience working with high school students as both an administrator and a teacher leader will be an asset to the work we do for students. Janelle has also served as a leader in professional development and teacher development, which will help grow our collective capacity at CHS."
Danskey is currently in her sixth year serving as assistant principal at Century High School in Hillsboro, Oregon. Prior to becoming an administrator, she served as Dean of Students, a Freshmen Academy Teacher Leader and taught high school social studies for five years in the Hillsboro (OR) School District. She holds a Bachelor of Arts in History, a Master of Arts in Teaching, and a Doctorate of Education from the University of Portland.
"I am excited to be joining the learning community at Clayton High School and to be moving to St. Louis," Danskey said. "As an administrator, I am committed to working to build professional capital so our teachers have what they need to be most effective in the classroom and make their biggest impact on student learning. I am looking forward to a great school year."
Danskey will officially begin her work at Clayton High School on July 1.